We already have solar panels in the factory: 100% renewable self-produced energy!
20 years ago we inaugurated our current facilities, our factory in Arenys de Munt. And it was then when we began studying the possibility of installing solar panels (PV) and working with renewable energy.

About 8 or 10 years ago we took a step forward and joined the Som Energia Cooperative, with the aim to consume and work exclusively with 100% renewable energy from a local company. This year we have finally achieved our long-awaited goal! We can say, proud and happy, that we have installed solar panels in our factory and that we work with 100% renewable SELF-PRODUCED energy.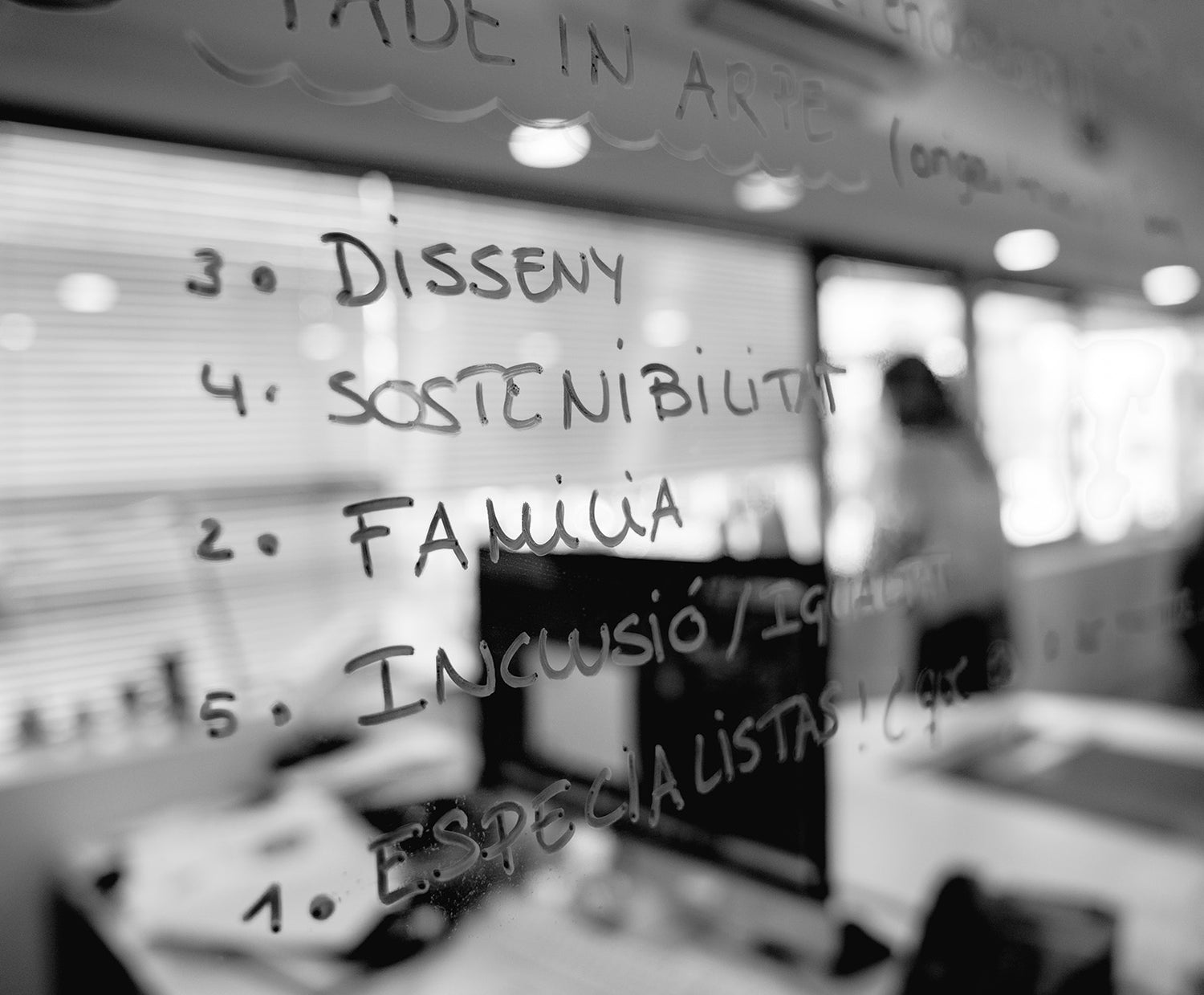 Being careful with the impact that our actions have towards people and the planet is part of who we are.
When the Pera siblings took over tthe company, years before the inauguration of the new factory, they directed their ideas of transformation and innovation towards sustainability. Being sustainable, circular, renewable, recyclable... being aware of what is happening in the world and in the factory, and working to improve it.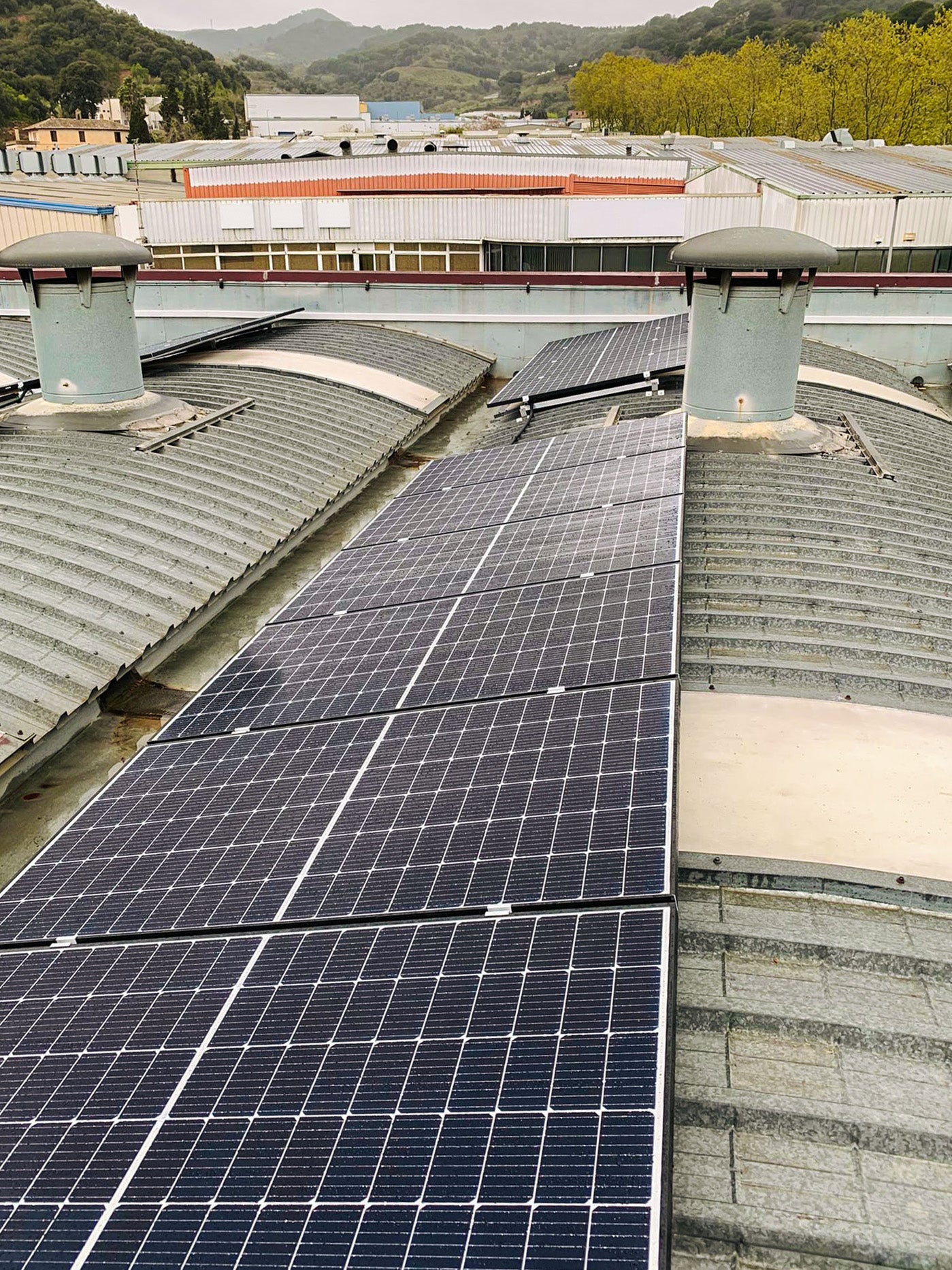 Using 100% renewable energy and installing solar panels was (and is) a big step, for several reasons.
First of all, because of the environmental emergency and the need to transition towards renewable sources to decarbonize the economy as soon as possible. In our case, by using 100% renewable energy we have saved about 15.9Tn CO2 eq. annual. An unimaginable number.

Secondly, for the great economical savings for the company at a time when energy costs have multiplied.

Thirdly, for the European Union's geopolitical reasons and energy independence. It is very important for Europe to advance in its energy independence and not depend on third countries.
Thanks to the calculation of our organization's carbon footprint, we know that our actions to reduce emissions and energy efficiency in the past years have led us to almost completely decarbonize our direct emissions. Emissions from direct and indirect activities for the energy consumed (those defined by the ISO14064:2018 standard as categories 1 and 2) now only represent 0.39% of our total emissions. strong>

Our great challenge now is, and will be, to decarbonize indirect activities, since these depend on the use of our products by customers and, above all, on the entire value chain of our suppliers.
Working and manufacturing with 100% renewable self-produced energy is a great achievement for us
This was the third time we tried to install PV in the last 20 years. We had previously ruled it out because the investment maturation period was too long and there were always other urgent investments. Thus, this time was possible thanks to the financial support of the European Union within the framework of the Next Generation Program.

To the "Aid from the Incentive Program linked to self-consumption and storage, with renewable energy sources and the implementation of renewable thermal systems, within the Recovery, Transformation and Resilience Plan, financed by the European Union in the framework of the Next Generation Program".
Change your business card for an informative cloth that has a lasting impact on your contacts' minds. Useful, durable and customizable.

Change your business card for an informative cloth that has a lasting impact on your contacts' minds. Useful, durable and customizable.