100% personalized soft sleeves made with padded Slif fabric of the highest quality microfiber. A promotional item with the double function of cleaning and protecting, with a padded inner lining that prevents possible scratches and protects delicate surfaces. A very versatile product due to its printing quality and personalization on both the inside and outside.
Custom budget from 250 units.
Materials

Post-consumer opticlean rPET fabric for digital printing laminated and quilted. Microfiber yarn 70% recycled, 70% polyester and 30% polyamide.
Printing Systems

Digital printing: full color and full surface.
Types

Universal sleeve with elastic band - 7.5x18cm

Basic sleeve - 8.5x17cm
Sectors

Our padded cases are mostly customized for opticians museums and festivals as their most common use: storing and protecting glasses. Even so, we have found other uses for them in the sports and music sectors, adapting its measurements and properties according to brands' needs. For example, the Garmin watches a>.
View full details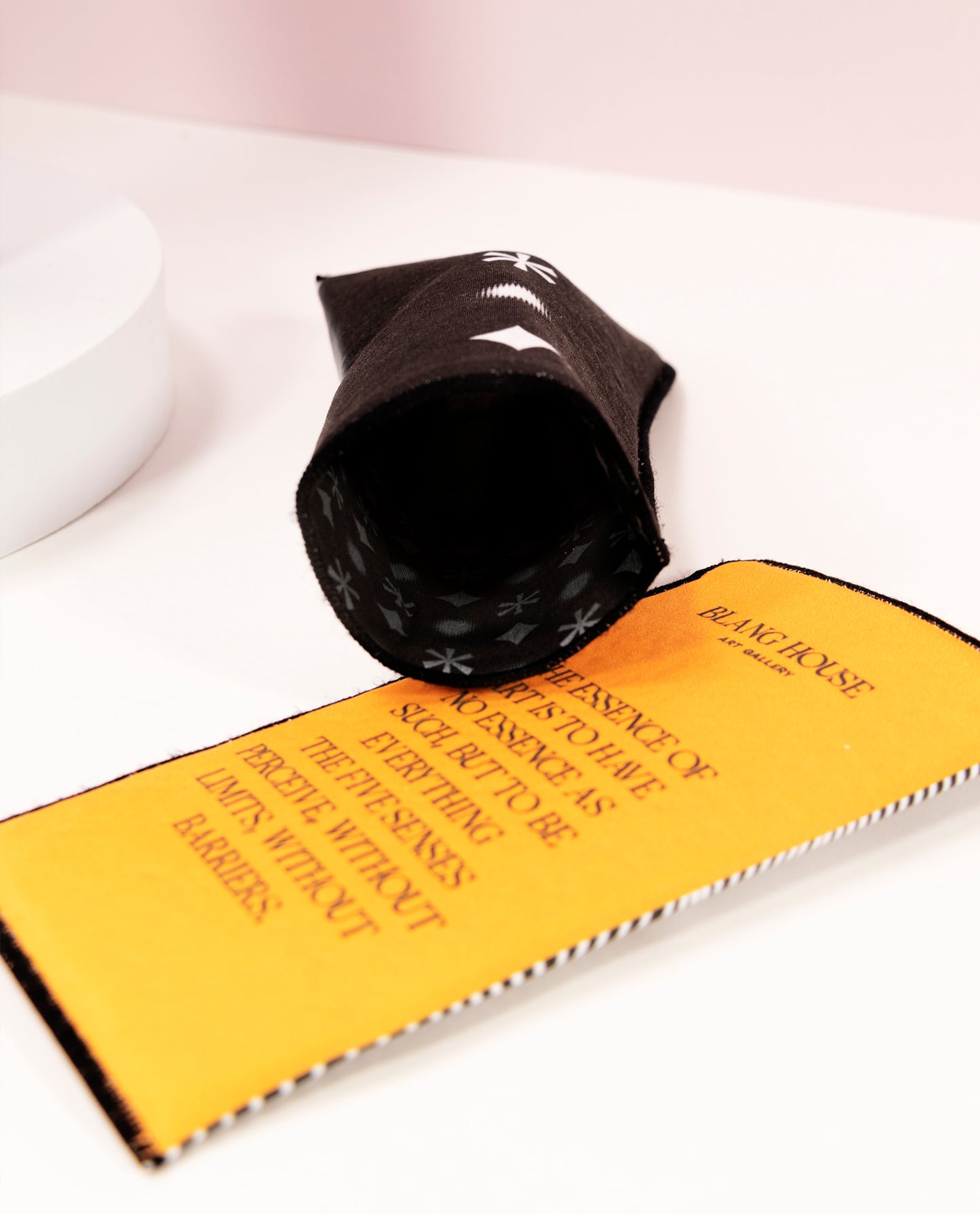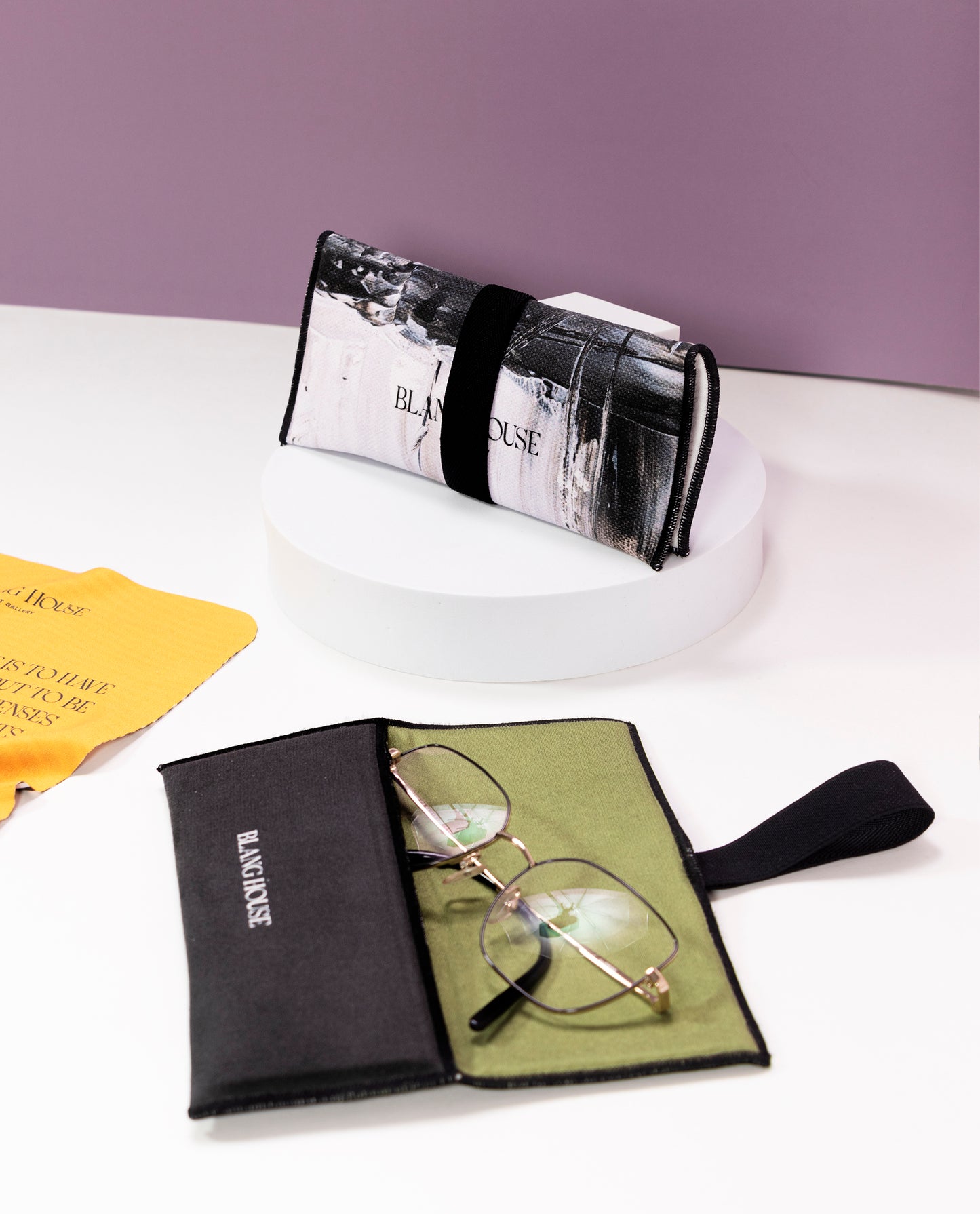 Type of sleeves
Universal Sleeve

Closed with elastic band - 7,5x18cm
Printing Systems and Materials
DIGITAL PRINTING: post-consumer opticlean rPET fabric, laminated and quilted

Full color / full surface / 1 or 2 sides

Composition: 70% Polyester - 30% Polyamide
Yarn: Microfiber
Mass per unit area: 200g/m2
Color fastness to washing: UNE-EN ISO 105-C06:20109
Deterioration: Good Discharge Regular - Excellent
Absorption: UNE-EN ISO 9073- 6:2003 +300%.

The opticlean or white suede fabric is recycled.
Extras and Accessories
Polybag and Stickers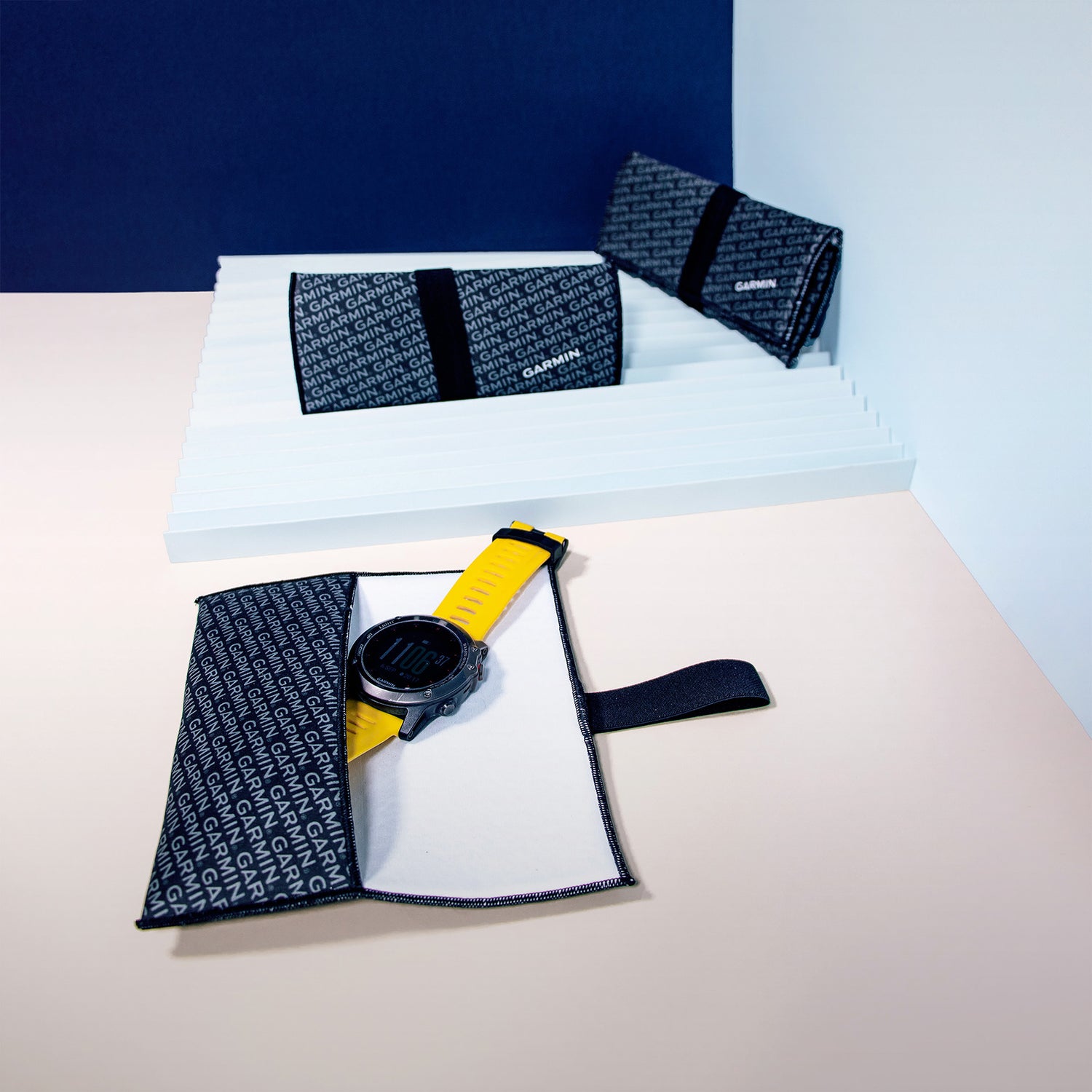 Case Study
Made in Arpe for Garmin

Garmin and Manufacturas Arpe gave our padded soft sleeves for glasses a new use: protect their watches.
See Case Study
Coca Cola / Pringles

Microfiber cloths and glasses case

Information product / Promotional gift

Product description

Two-sided digital printing inside / outside / 8.5x17cm

Jägermeister

Glasses sleeve

Gift item with the product

Product description

Two-sided digital printing inside / outside / 8.5x17cm

Museo della Musica

Glasses sleeve

Product for sale in the museum store

Product description

Two-sided digital printing inside / outside / 8.5x17cm