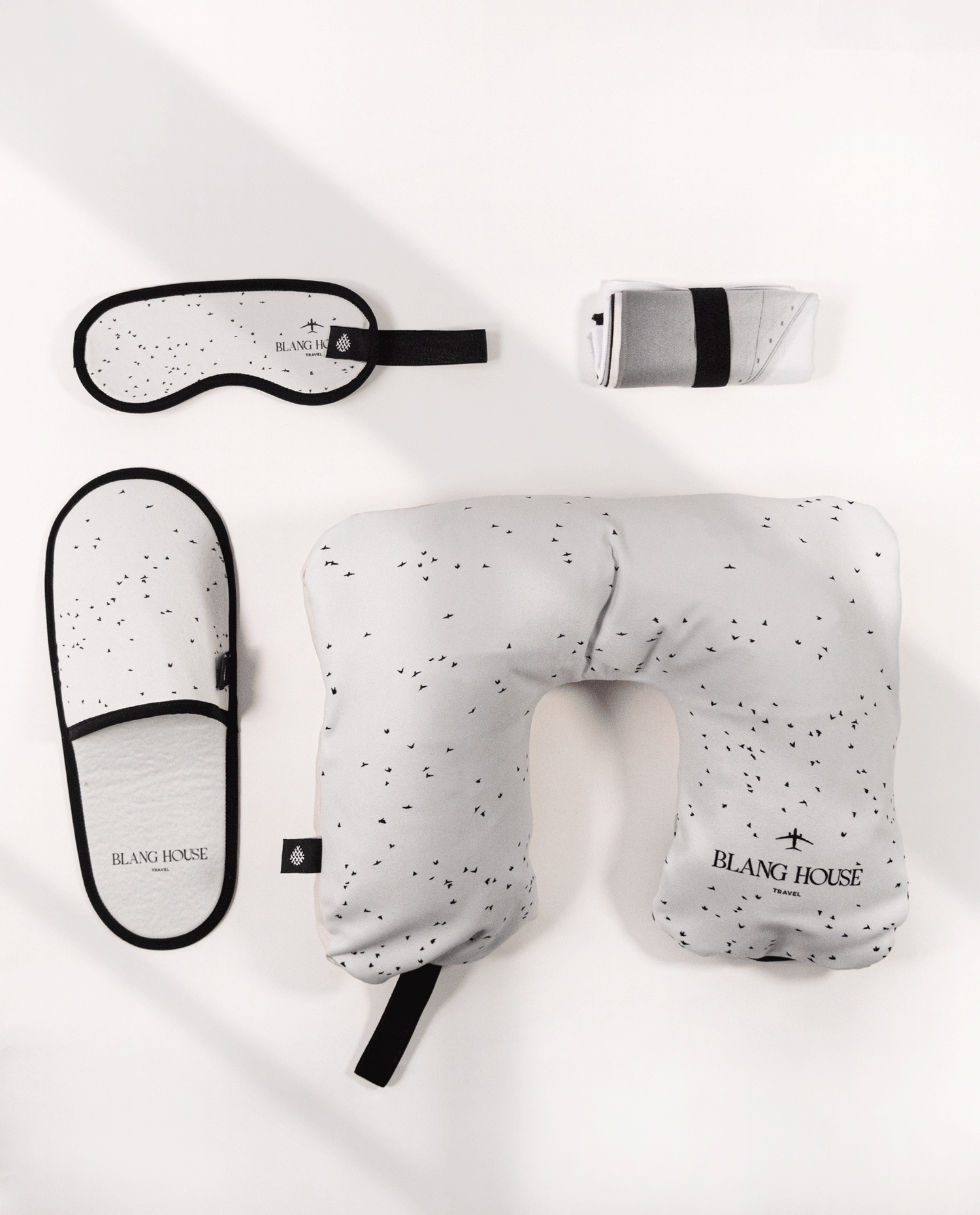 The textile sleeve is the packaging designed for our travel pack.

Fitting the complete pack of slippers, neck cushion, eye mask and even a small towel.
TRAVEL PACK
PROPERTIES

· 100% polyester suede fabric, post-consumer rPET microfiber.
· Available in digital printing and thermoengraving.
Size: 23x18cm
Still, there are no limits to what textile sleeves can fit. Think of your perfect pack and we'll make it happen.
WE MANUFACTURE AND DESIGN
We are a textile manufacturer, so we can customize the products (and the packaging!) from start to finish according to your needs. From sizes and fabrics to colors and designs.
Case Study
Made in Arpe for Iberostar Hotels & Resorts

Customized travel pack with neck cushion, eye mask and a custom textile sleeve as sustainable and reusable packaging.
See Case Study