Recycled microfiber bibs ideal to customize for museums or corporate gifts. With a quilted inner lining and a very soft exterior, they are a very original and fun way to promote whatever you have in mind. Plus, you can combine them with other matching products.
Customized budget from 100 units.
Materials

Opticlean rPET post-consumer fabric for digital printing. Laminated and padded. Microfiber yarn 70% polyester and 30% polyamide.
Printing Systems

Digital printing: full color and full surface.
View full details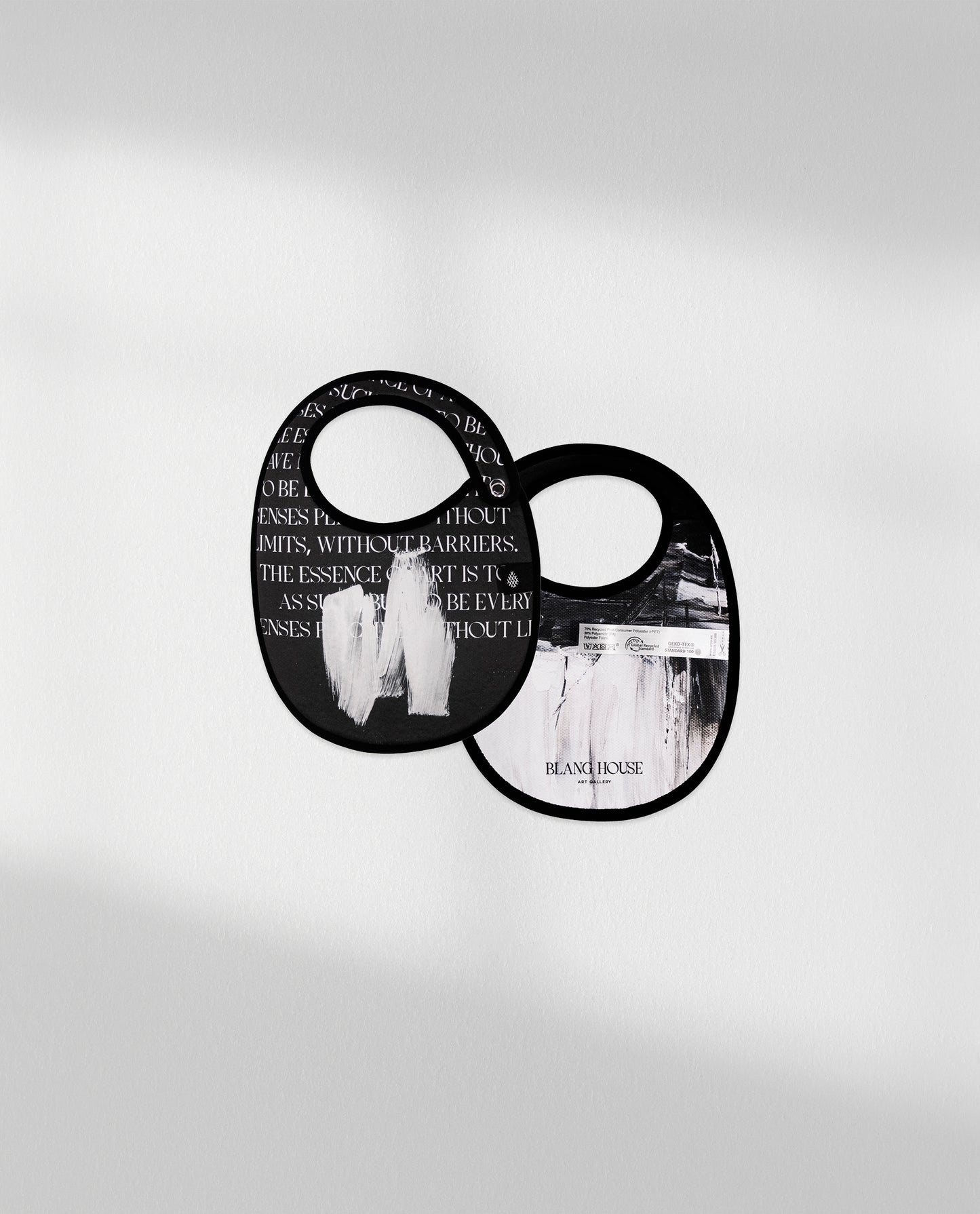 Materials & Printing Systems
DIGITAL PRINTING: post-consumer opticlean rPET fabric

Full color / all surface / 1 or 2 sides

Composition: 70% Polyester - 30% Polyamide
Yarn: Microfiber
Color fastness to washing: UNE-EN ISO 105-C06:20109
Deterioration: Good Discharge Regular - Excellent
Absorption: UNE-EN ISO 9073-6:2003 +300%.