Welcome to our home!
We are very proud to be local manufacturers, artisans who work in their own factory, with their own people and their own processes. Everything we do, we do it internally, in order to supervise every detail and ensure the quality you deserve. And how do we do it?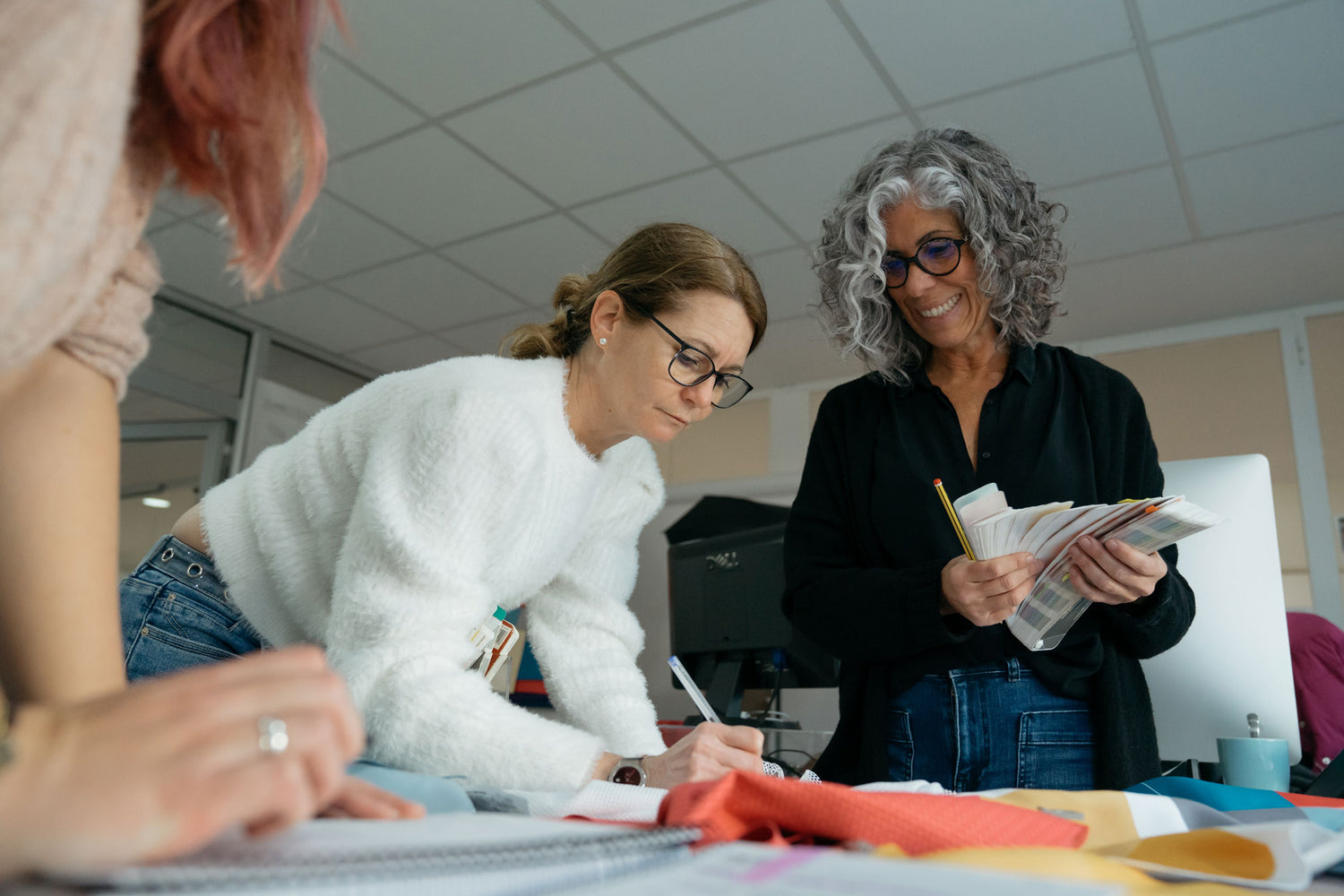 Designing
It all starts upstairs. The creative and design team always have a crazy idea (or too many) that want to turn into reality. Colors, shapes and sizes flood their minds until they find what they were looking for.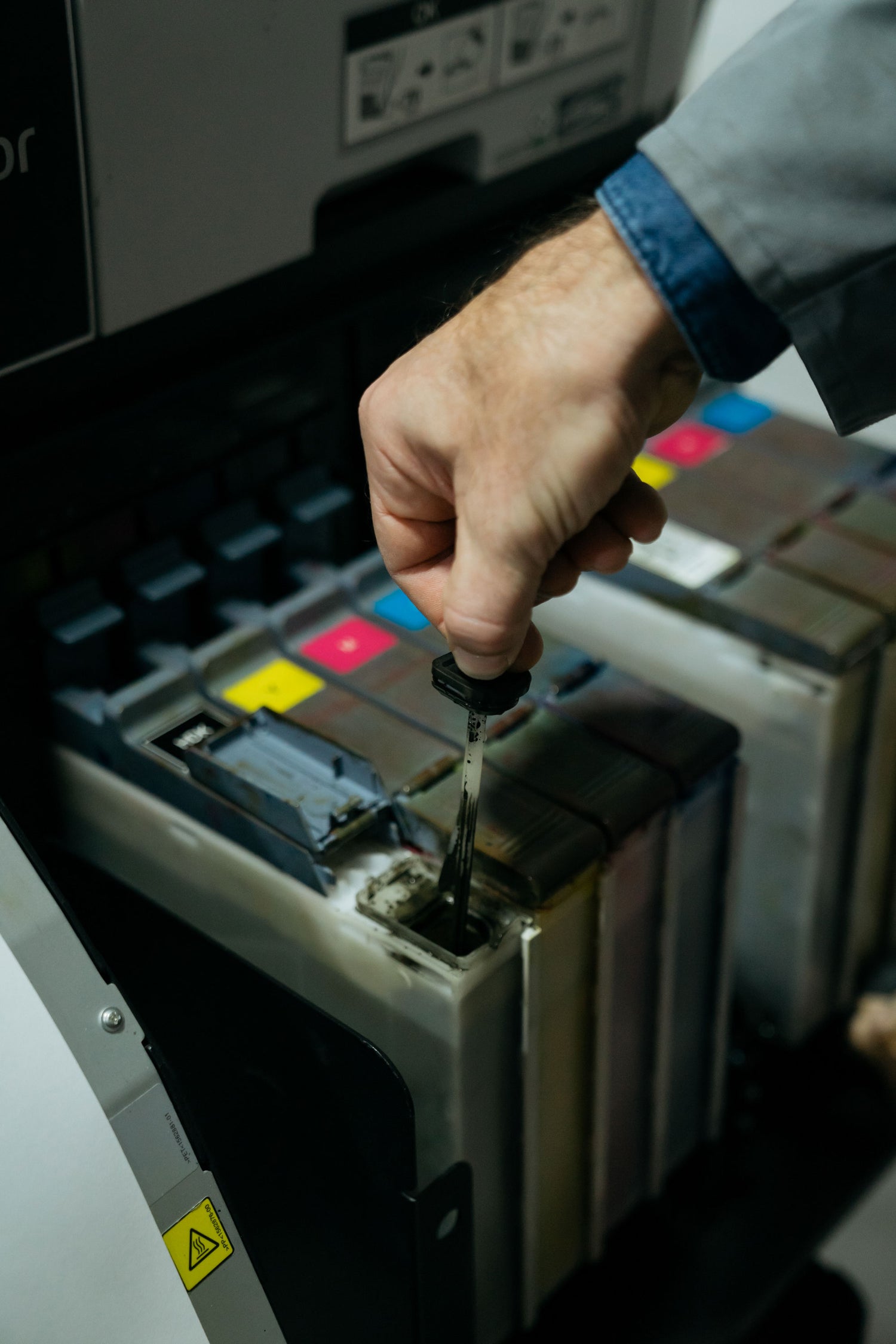 Printing
Once the design is approved, it's time to start the digital printing process: printing the designs in real size with our huge printers.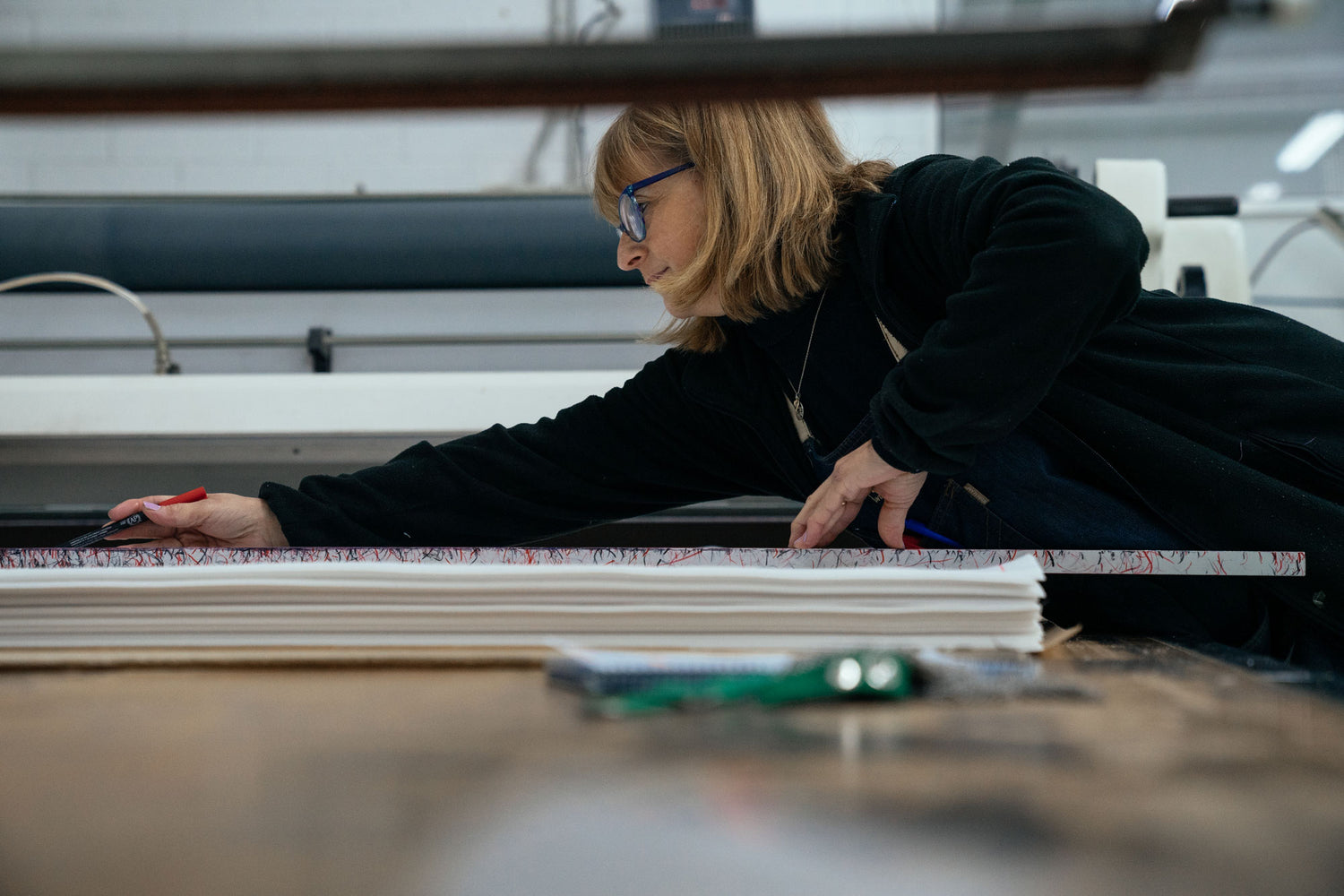 Cutting
Downstairs is where the magic happens. We take the blank canvas and mold it the way we want it. We cut it, laminate it, sew it and package it all up in our facility. We start by cutting the huge pieces of recycled fabric into the pre-established sizes. Sizes that have been carefully thought out to optimize all materials.
Sublimating
Next, we move onto the textile calender. We place the paper that we have printed before on the platform and the fabric already cut on top. The calender starts to move... each piece disappears under the rollers... the heat transfers the ink to the fabric... and we have a super colorful and detailed print on the other side!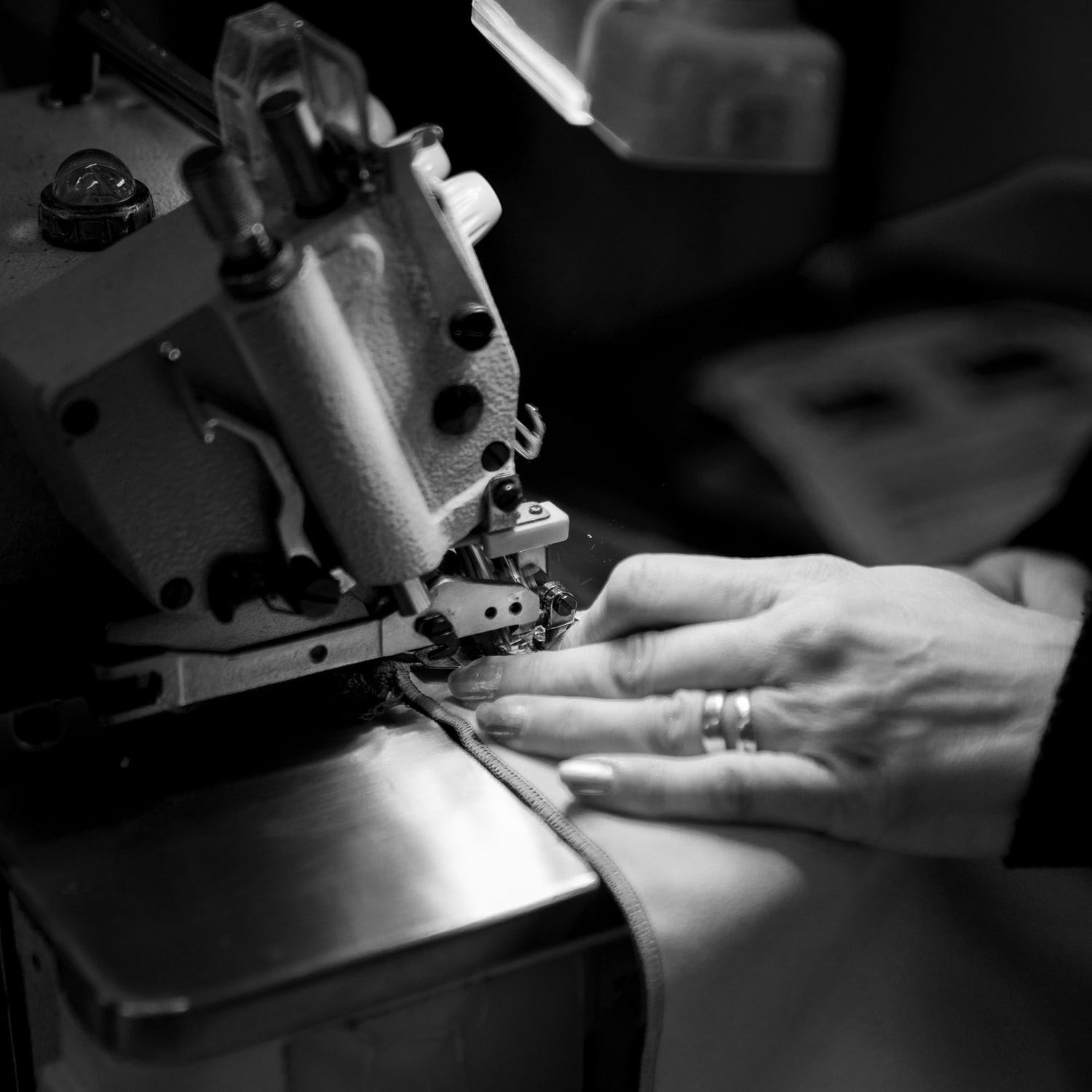 Finishing up the product
When everything is sublimated, it's time to put it together. Clean the edges and loose threads, sew the pieces, add the labels and bands...

As we said, we are artisans from head to toe and we do not seek perfection but quality, care and love.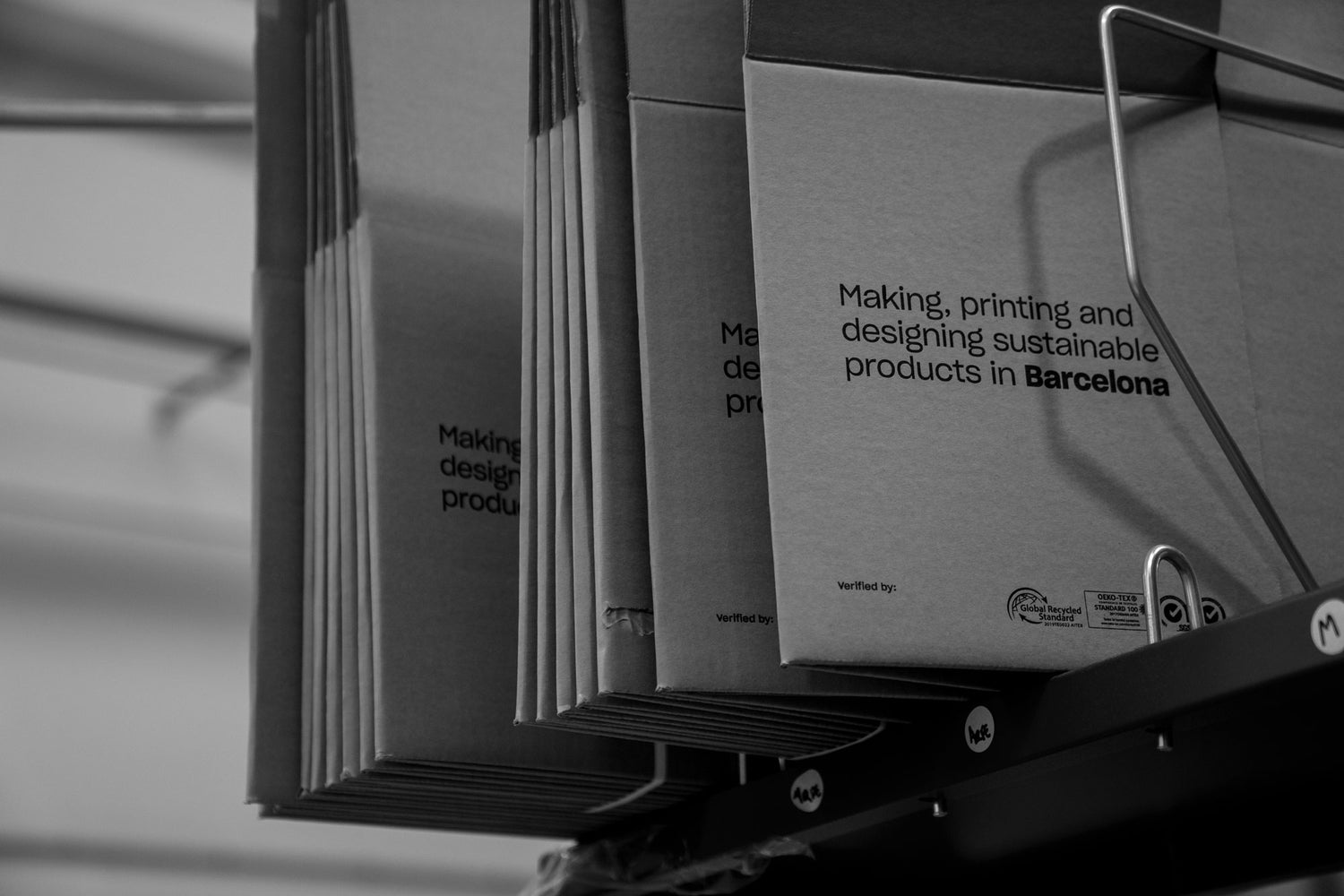 Packing and shipping
We then package it all up very cute using polybags, boxes, paper bands, cards and labels from our trusted printer shop in the nearby town. The result?
Try it for yourself!
We recommend you...
Regular price

Sale price

€0,00

Unit price

per

Regular price

Sale price

€0,00

Unit price

per

Regular price

Sale price

€0,00

Unit price

per